Iranian art was a big hit at Christie's Dubai auction this year!
Christie's Modern and Contemporary Arab, Iranian and Turkish art auction was held on March 18, 2015. Many Iranian artists were exhibited including female artist Monir Farmanfarmaian whose piece Zahra's Image sold for an astounding $395,000 making it one of the biggest highlights of this years auction, and a record for the artist.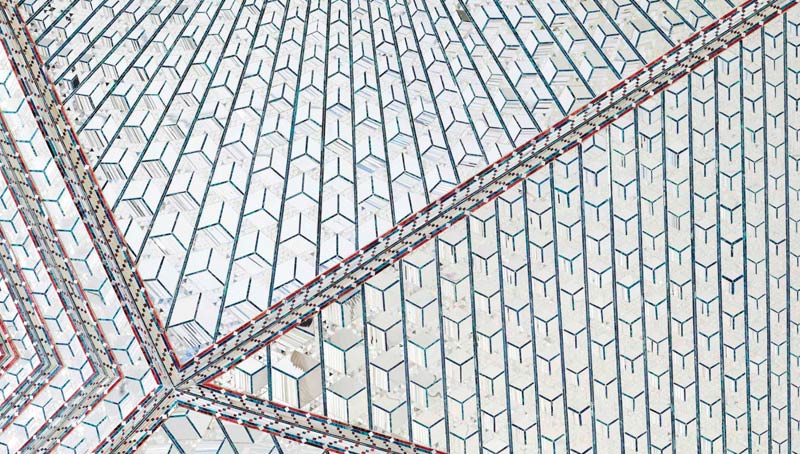 Monir Farmanfarmaian, Zahar's Image, 2009
All the Iranian art offered this year was sold!
Another prominent Iranian artist who had his work for sale was Hossein Zenderoudi, whose piece sold for a staggering $293,000.
Charles Hossein Zenderoudi is a renowned Iranian painter and sculptor, known especially as a pioneer of Iranian modern art. In a previous Christi's International Dubai auction, Zenderoudi's work, Tchaar Bagh, sold for $1.6 million.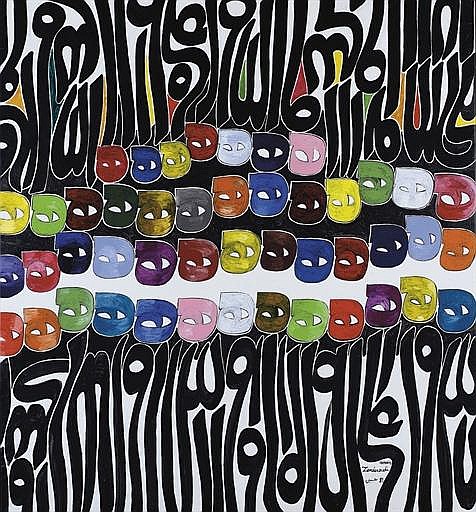 Hossein Zenderoudi, Tchaar Bagh, 1981
Tehran native and painter Rokni Haerizadeh had a piece that sold for $221,000 breaking his record for amount paid for one of his works.
Haerizadeh uses painting as a means to critique the hypocritical aspects of his culture. For example, Haerizadeh's Typical Iranian Wedding ironically describes the rigmarole of getting hitched, Persian style.

Rokni Haerizadeh, Typical Iranian Wedding, 2008
Other artists included in this year's auction were abstract painter Sohrab Sepehri, calligraphy paintings by Mohammad Ehsaii, as well as a painting by Kurosh Shishegaran.
The highest lot sold at the auction however did not belong to an Iranian artist. It went to Egyptian artist Tahia Halim whose piece sold for a staggering $749,000.
Nonetheless, it was evident from past as well as this years auction, that Iranian art has a strong following and support from the international Art World.
Iranian artists ranging in age and gender are taking the international art scene by storm, and we can be sure that at this rate, they will not be loosing traction any time soon.