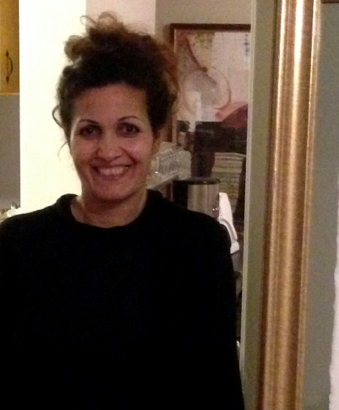 Born
Borujerd, Iran – 1958
Education
MFA in Studio Art, California State University of Long Beach, Long Beach CA.
MA, California State University of Northridge, Northridge CA.
Awards and Competitions
Gold Remi Award winner in the 40th Annual Houston International Film & Video Festival for
the short film "In The Grave." 2007, Houston, TX
Elected into Phi Kappa Phi, the national collegiate honor society 2007, Long Beach, CA
New American Paintings: The MFA Annual
Chosen for inclusion by jurist, Linda Norden. 2006, Boston, MA
Beverly G. Alpay Memorial Award, Palos Verdes Art Center 2006, Palos Verdes, CA
"In America Now" Competition, O'Melveny Gallery. Chosen to exhibit by jurist, Peter Frank.
Interviews
Marin IJ
Top story: Liberatore At Large
Tortured as political Prisoner in Iran, artist shares experience through art
by Paul Liberatore
San Francisco Chronicle
Painter feels free to revisit pain of prison
by Jesse Hamlin
Here Magazine
On a mission for understanding
Marin artist Dadgar dispels the myths of Islam
by John Beck
Visiting Artist Lectures
Wright State University, Dayton, OH May 2011
Book Passage,51 Tamal Vista Boulevard Corte Madera, CA Aug 2010
Sausalito Library, Sausalito, CA – May 2010
Larkspur Library, Larkspur, CA – August 2009
Tiburon Rotary Club, Tiburon, CA – July 2009
Sausalito Library, Sausalito, CA – July 2009
Mill Valley Rotary Club, Mill Valley, CA – May 2009
Larkspur Library, Larkspur, CA – July 2008
University of California, Santa Barbara. Santa Barbara, CA – May, 2008
University Club Forum, University of Irvine, CA – June 2007
Palos Verdes Art Center, Palos Verdes, CA – March 2007